Café USA
Many individuals, organizations, and communities' benefit from Earth observations. Using compelling storytelling showcases the impactful uses and enables the uptake of Earth observation and science. With this foundational premise the United States, under the auspice of USGEO, has designed unique settings for the U.S. exhibit booth during the annual GEO Week. While we can't create the three-dimensional effect of these booths here, our hope is that through the pictures and interactive features you too can enjoy the stories of Earth observations.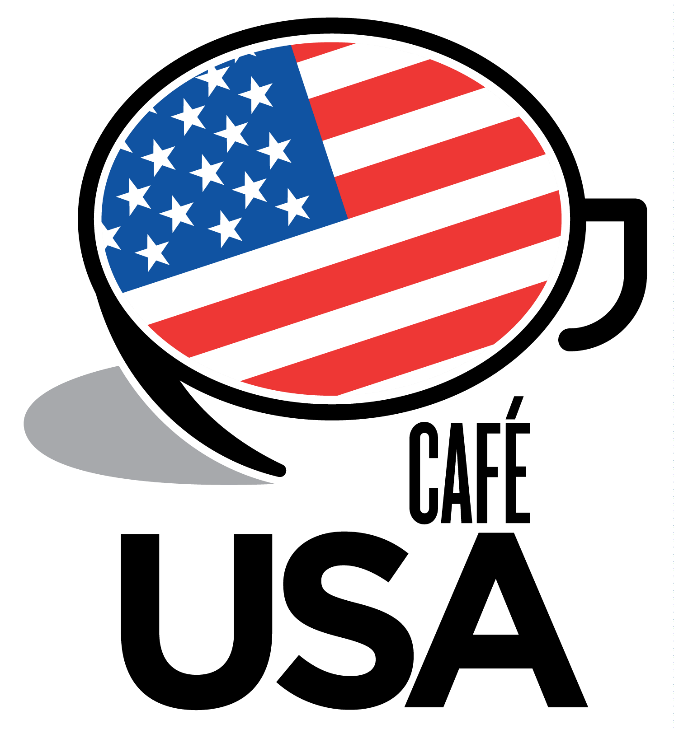 For GEO Week 2017 in Washington, DC, we designed Café USA. A café is internationally recognized as a place for people to gather and enjoy good food, drink, and conversation. The concept for this café was established in 2005 when the world endorsed the idea of full and open access to Earth observations. We promote a future where decisions and actions, for the benefit of mankind, are informed by coordinated, comprehensive, and sustained Earth observation information and services. This was no ordinary café. Our café was a store of stories with Earth observations on the menu!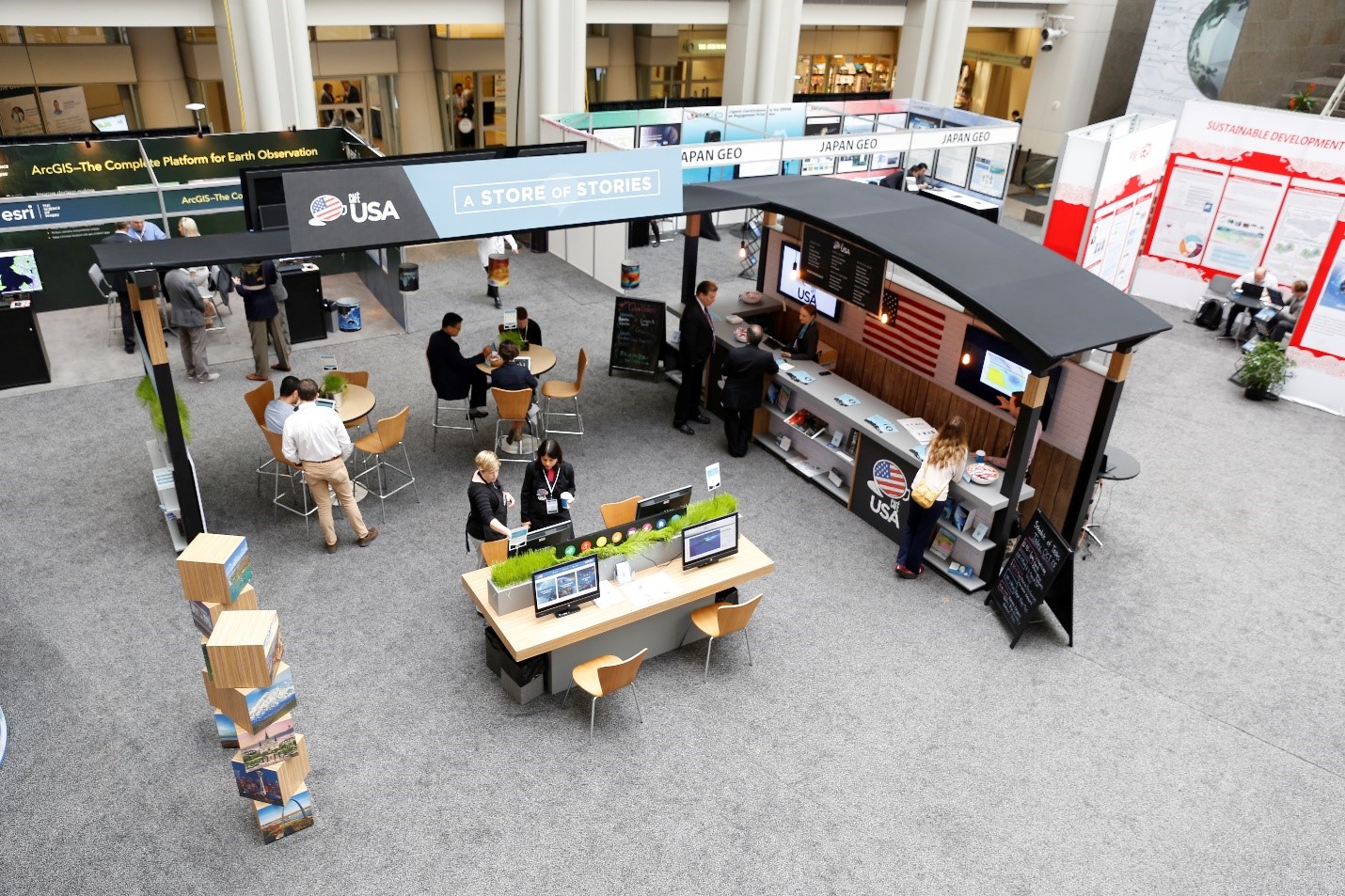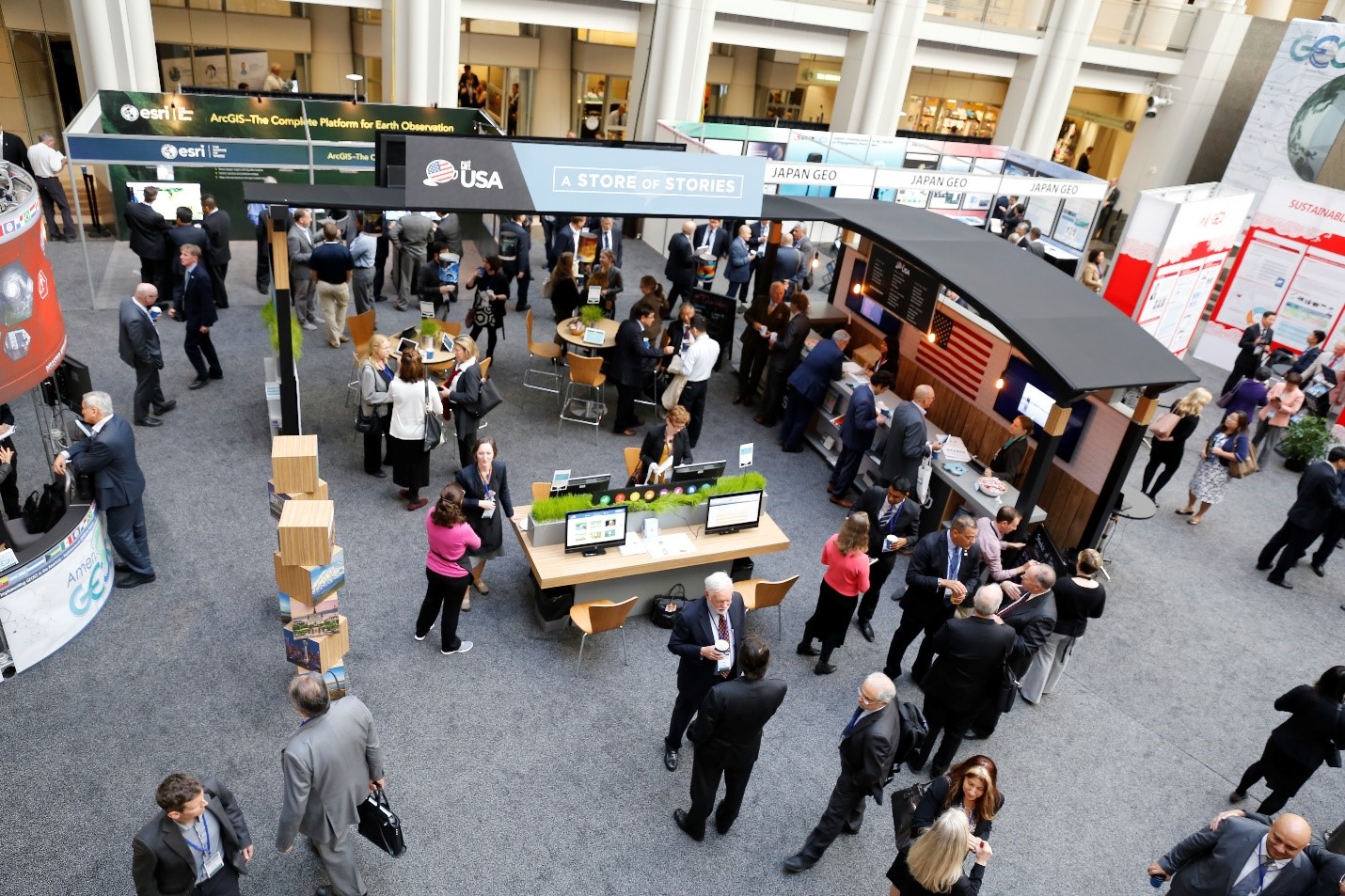 Our "observistas" "served up" stories on how Earth observations touch our lives and drive informed decisions every day.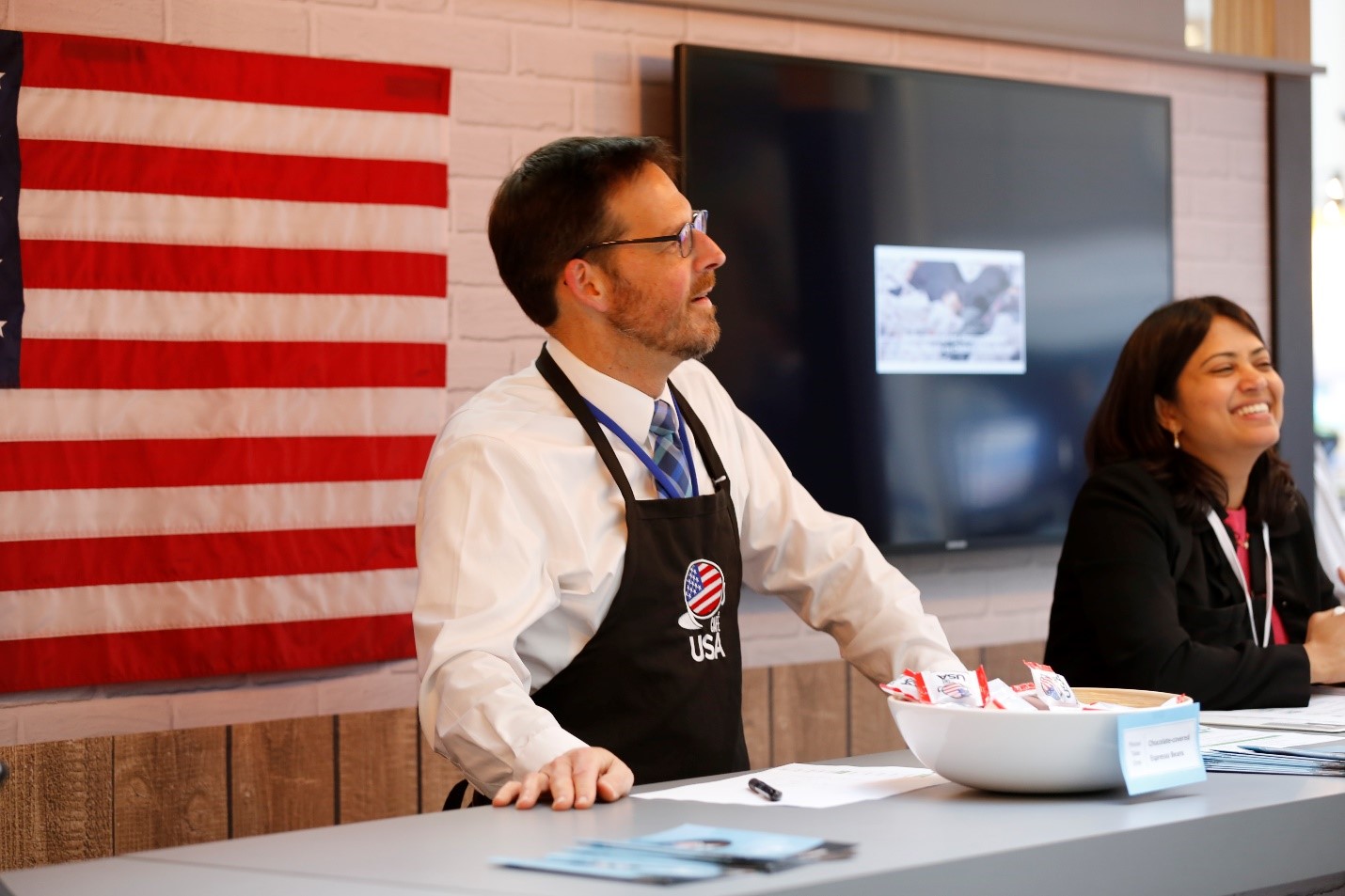 Our interactive touch tables provided short videos and information on U.S. Earth-observing activities that focus on three themes:
We Share with the World: These videos demonstrate the full and open nature of U.S. public Earth-observing data and information, showcase innovation, and show how Earth observations support societal benefits.
We Share open_in_new
We Partner with the World: These videos showcase systems and services achieved through international partnership and cooperation.
We Partner open_in_new